Center for Networked Configurable Command, Control and Communications
NC4 Center Holds Initial Kick-Off Meeting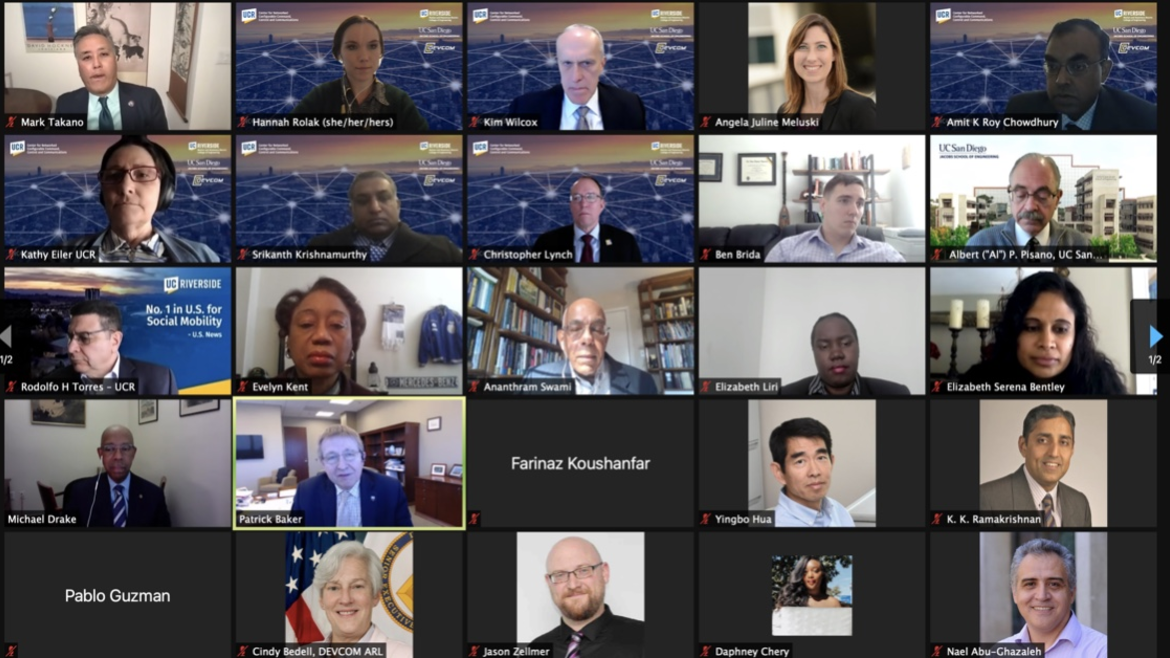 -
Online
On February 23, a successful kick-off meeting was held for the NC4 Center, to share the research and educational vision of the center.  
Featured speakers included:
Michael V. Drake, M.D., President, University of California
Kim A. Wilcox, Chancellor, University of California, Riverside
Hon. Mark Takano, Congressman, California 41st District
Ms. Evelyn Kent, Director, Department of Defense HCBU/MSI Program and Outreach 
Dr. Patrick Baker, Director, DEVCOM Army Research Laboratory
Dr. Elizabeth Bentley, Senior Communication Networking Engineer, Air Force Research Laboratory 
Dr. Ananthram Swami, co-CAM & Senior Scientist for Network Science, DEVCOM Army Research Laboratory
NC4 PIs, DoD collaborators, and NC4 student researchers were in attendance.